University of Roma Tor Vergata Italian Scholarships

2022 – 2023 || CSC Guide Officials
Details of University of Roma Tor Vergata Scholarship 
Authority: Italian Scholarship 2022
University Name: University of Roma Tor Vergata Italian  Scholarship
Student Category:  Ph.D. Students
Scholarship Type: Fully Funded (Everything is Free)
Monthly Allowance: 1200 Euro
Apply Method: Just Online apply No need to send hard copies
Application Deadline: 14 July and 25 July 2022 (Some Major have deadline is 14 July and Some have 25) in the end of this post attached the major list with deadline please check)
Eligibility Criteria For University of Roma Tor Vergata Italian  Scholarship 2022

1. All International Students can apply
2. Age limits for Masters 35 and For Ph.D. 40 Years
3. IELTS is not mandatory (You Can apply with English Proficiency Certificate)
How to Apply For University of Roma Tor Vergata 
University of Roma Tor Vergata Online Application Portal
Upload all required documents to University of Roma Tor Vergata online portal
No Application Fee for applying (pay after admission)
No need to Send Hard Copies Just Online apply
After filling out the online form and then wait for the result check your portal status daily
Click Here to Apply Online on University of
Roma Tor Vergata Portal
Required Documents List for University of Roma Tor Vergata Italian Scholarship 2022



Then, applicants should log on to the online registration system University of Roma Tor Vergata Online Portal.
Highest Degree Certificate .
Transcripts of Highest Education
Europass format cv (Click here to download the CV Format )
Two Recommendation Letters
Motivation Letter if requested  Letter of Motivation Sample

  Click here to Download

(Letter of Motivation Tips check this file Click here ).
Passport Copy
English Proficiency Certificate
Any additional online Courses or extraordinary work if requested.
Major List with Deadline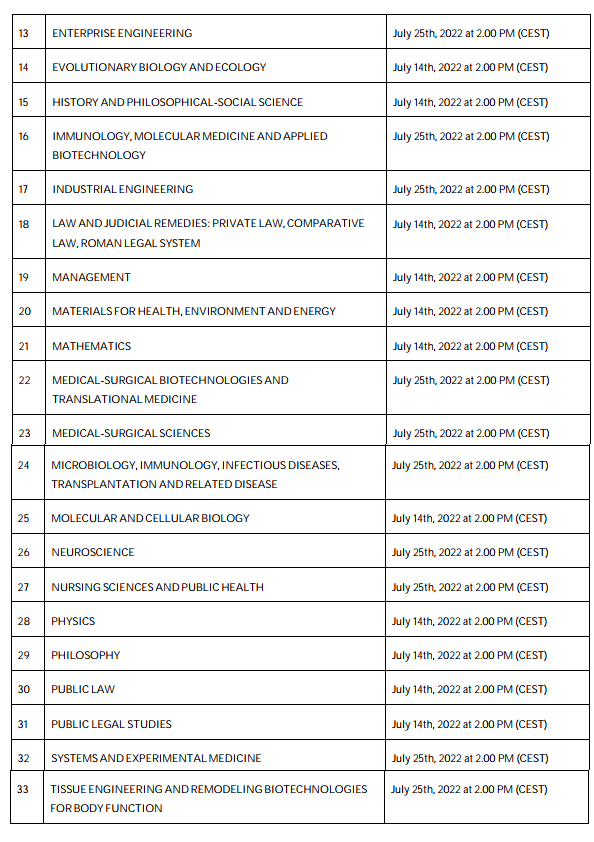 Click here to get the official advertisement