Scholars Wall ABDUL SAMAD Admitted in SOUTHEAST UNIVERSITY,CHINA || China Scholarship 2022-2023 Admitted Candidates CSC Guide Official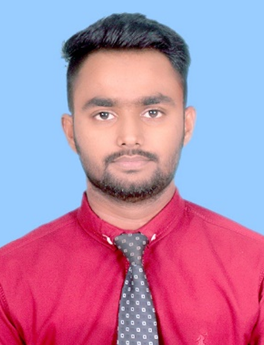 Student Name: ABDUL SAMAD
From: PAKISTAN/SINDH/HYDERABAD
Chinese Admitted University Name: SOUTHEAST UNIVERSITY,CHINA
Program: Master
Major: MICRO-ELECTRONICS
Type of Scholarship: CSC Scholarship
Comment about CSC Guide Official( Scholarship Applying Journey):
I am sincerely honored to have been selected as the recipient of the Fully Funded Scholarship CSC in China major in "Micro-Electronics".
As I graduated from NED-UET, Karachi as an Electronic Engineer in the year 2021. After completing Bachelor of Engineering (B.E), it was the big concern for me to finding the scholarship for masters in my field. I am very thankful to the channel of "CSC Official Guide" for the continues efforts without any cost or reason. I want to thanks to CSC guide official and also give all credit to him. I follow step by step and now the result is in front. CSC Guide Official doing very well by giving free consultation.Thank you again for your generous gift for all.
Your Decent Photo: Attach your image which will be uploaded on csc guide official website (optional for Girls)
Note: This is just for motivation, these students applied by themselves and get Fully-funded Scholarships. In Sha Alla next year your information will be updated here. These Students Follow the CSC Guide Official Website and get the latest updates. Follow the CSC Scholarship 2022-2023 Procedure.