Scholars Wall SAID REDWAN SADAT Admitted to SHIHEZI UNIVERSITY  || China Scholarship 2022-2023 Admitted Candidates CSC Guide Officials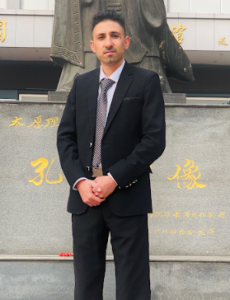 Student Name: SAID REDWAN SADAT
From: AFGHANISTAN/NANGARHAR/JALALABAD
Chinese Admitted University Name: SHIHEZI UNIVERSITY
Program: PHD
Major: BUSINESS ADMINISTRATION
Type of Scholarship: CSC Scholarship
Comment about CSC Guide Official(Scholarship Applying Journey):
I am honestly grateful to have been selected as the recipient of the (CSC). Thank you for your generosity, which has allowed me to (because of proper guidance from a CSC guide official shares belong to your channel on my admission. The whole thing is well explained on your YouTube channel as well as google site, you have one of the best channels on YouTube or Facebook page). And you keep serving students always in a similar method. Healthy wishes.
Thank you again for your thoughtful and generous gift.
Note: This is just for motivation, these students applied by themselves and get Fully-funded Scholarships. In Sha Alla next year your information will be updated here. These Students Follow the CSC Guide Official Website and get the latest updates. Follow the CSC Scholarship 2023-2024 Procedure.